Media again highlights the double standards when it comes to Muslims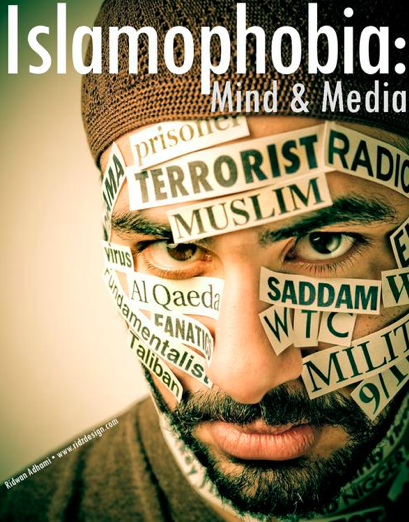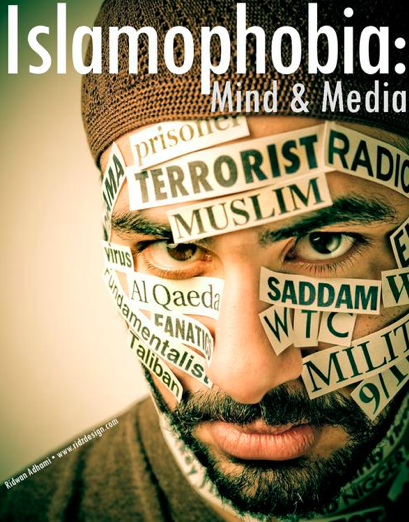 June 4 2011
I took my young family (wife + 3 kids under 9) to downtown Sydney last Saturday night to see the spectacular light show Vivid Sydney that is currently on till June 13 (it is pretty amazing).
I hadn't been down to the city on a Saturday night for years.
As we drove through the city on a cold winters night to get down to the Rocks area under the Sydney Harbour Bridge to view the Opera House, my wife and I were astounded by the manner in which many of the young ladies out on the night were dressed, or more appropriately undressed.
I said to my wife is the latest fashion to be trashy.
A few days later I came across this article and the thought came to me that if some of the comments made in the article were made by a Sheikh or the perennial "A Muslim Leader", this would have been major news.
A media storm similar to the Sheikh Taj El din Hilaly "Cat Meat" national outrage would have ensued if a Muslim had said things like "I see young girls out on a Friday night and all I want to do is put a jacket on them," or "Why has it become so hard to tell your average 20-something from your average streetwalker?".
There would be calls for "go back to your own country", "we don't want Sharia law in Australia",  "this is our way of life" , " misogynist Muslim men can't control themselves"…etc.
This is similar to the current social issues of gambling and alcohol related violence. Thus far no Muslim has come out and said something on the lines of "this is why in Islam alcohol/gambling is prohibited". But if they did, I wonder what the reaction would be.
Going by the reaction to the "Jesus; Prophet of Islam" billboards this week, I think it would again highlight the hypocritical nature of our society when it comes to Muslims.
Instead of judging the actual intellectual argument or message being made, if it is coming from a Muslim or Islamic perspective, the tendency is to ignore the message and attack the messenger if the comments being made are in anyway challenging the current status quo.
Do you agree with me or am I just being over sensitive?
In any case I agree with the sentiments expressed in this article:
Australian Fashion experts concerned as teenagers undress to impress
Laura Speranza, Caroline Marcus | The Sunday Telegraph
June 03, 2011
http://www.news.com….1#ixzz1OGP4VOlw
TEENAGE girls are flaunting more skin than ever, raising theeyebrows of many women across Melbourne as hemlines get shorter and shorter
Girls as young as 13 are purposely – and proudly – revealingbreasts, backsides, navels and backs, and wearing clothing so tight and fittedthat little is left to the imagination.
Fashion and etiquette experts have issued a plea to girls tocover up, with one even accusing some young women of dressing like"streetwalkers".
Vogue editor Kirstie Clements said it appeared manyteenagers were making a concerted effort to look trashy and wear little to noclothing.
"Skirts so short they didn't even cover the buttcheeks," she said.
"Half a metre of stretch nylon seems to suffice as adress.
"Where have all the teenage girls gone who just lookpretty and fresh, with sandals and a cotton sundress on?"
Former Cleo and Australian Women's Weekly editor turnedetiquette queen Ita Buttrose said "less is best" did not apply to theway you get dressed.
"Sometimes I think that you can be more alluringcovered up than you can be uncovered," she said.
"I see girls heading off to work in tops that I thinkare too low-cut for the office. I think some girls do themselves a disserviceby letting so much hang out."
Fashion commentator Zoe Foster said the tight, skimpy trendwas being influenced by reality TV stars such as Kim Kardashian and ParisHilton, celebrities who have become fashion idols by pairing super-shortdresses with stripper-style platform heels.
"Girls feel they have to show legs, breasts and bum tobe sexy and to stand out," Ms Foster said.
"I see young girls out on a Friday night and all I wantto do is put a jacket on them," she said.
Shop Til You Drop editor Justine Cullen wrote in hereditor's column this month in a bid to get young women to cover up, calling for"basic nipple and private-parts coverage".
"Why has it become so hard to tell your average20-something from your average streetwalker?" Ms Cullen wrote.
But young women on Melbourne's streets yesterday defendedtheir right to choose.
Natasha Harris, 19, said she respected other people'sopinions, but fashion constantly evolved. The personal assistant said somepeople should remember they "grew up in a different era".
"You need to look professional, but you can still lookyoung and vibrant. It's good we can be a bit more liberated now," she said.