Pope criticises French burqa ban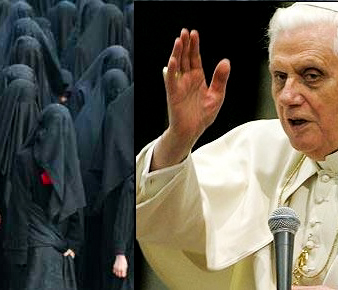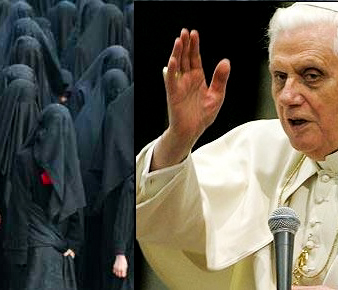 Nov 22 2010
Pope Benedict XVI has criticised a French law banning Muslim women from wearing the Islamic full-face veils in public, saying women should be able to wear them voluntarily, according to a book due out on Tuesday.
"As far as the burqa is concerned, I do not see a reason for a general ban," Benedict said in a series of interviews in his native German to be published as a book.
"Some women do not wear the burqa entirely voluntarily and it is correct to talk of a violation against that woman. Of course one cannot agree with that," he said.
Advertisement: Story continues below
"But if they want to wear it voluntarily, I don't know why one must ban them," he said, according to a copy of the German text obtained by AFP.
The ban on full-face veils such as the burqa and the niqab is a hotly contested issue in France, with the government saying it aims to protect women's rights, but critics saying it stimatises Muslims.
France's top legal authority, the Constitutional Council, approved the law in October, and it is due to come into force early next year.