Australian Muslim cleric calls for beheading of Islamophobic Dutch politician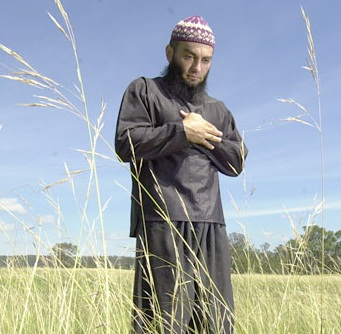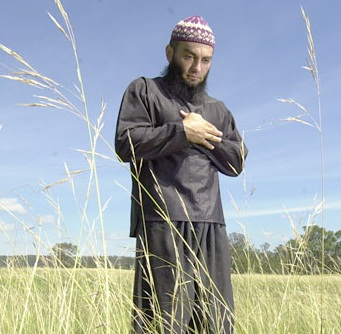 Sept 4 2010
Controversial Australian Muslim cleric Sheikh Feiz Muhammad has called for the beheading of Dutch Islamophobic politician Geert Wilders, according to reports published in the Dutch newspaper De Telegraaf.
Sydney-born Sheikh Feiz posted a speech on an internet site in which he condemned Wilders as "this Satan, this devil, this politician in Holland" and explained that anyone who talks about Islam like Wilders does should be executed by "chopping off his head".
The comments by Sheikh Feiz follow on from the airing of an interview with Wilders on Australian television last Sunday. In that Interview on SBS TV's Dateline program, Wilders said that "Islamic culture was retarded". The program also revealed that Wilders was planning to visit Australia as part of his plans to establish a global anti-Islam movement.
Wilders, who campaigns for an end to Muslim immigration and a ban on the building of new mosques and the Koran in a bid to end the "Islamisation" of the Netherlands, has been under 24-hour protection since 2004.
Wilders is currently on trial in the Netherlands for inciting hatred and discrimination against Muslims.
Wilders was charged because of outspoken remarks in the media, such as an opinion piece in a Dutch daily in which he compared Islam to fascism and the Koran to Adolf Hitler's book "Mein Kampf".
The Freedom Party leader also made a film in 2008 which accused the Koran of inciting violence and mixed images of terrorist attacks with quotations from the Islamic holy book.
Of late he has been in the news for plans to speak out against a planned mosque in New York City on the ninth anniversary of the Sept 11 attacks.
His views have also made him extremely popular with a segment of the country uneasy about the Netherlands' commitment to multiculturalism.
Despite this his Freedom Party scored the biggest gains in the Netherland's June 9 polls and he was negotiating to form a new minority government with the Liberals and Christian Democrats until these talks collapsed in the last 24 hours. Polls show Wilders would win a new election if one was called now.
De Telegraaf did not say when the comments By Sheikh Feiz were made but said it and the Dutch secret service both had copies.
Sheikh Feiz is no stranger to controversy and left Australia a few years ago. During that time he has lived in Malaysia and has also spent some time in Lebanon.
Despite media reports to the contrary, MuslimVillage.com can confirm that Sheikh Feiz returned to Australia in early 2010 and has recently started giving lessons and sermons again.
According to information received and confirmed by MuslimVillage.com, Sheikh Feiz gave the Friday Prayer sermon at the newly established ASWJ centre in Campbelltown, south west of Sydney yesterday.
Wilders' reported planned visit to Australia is concerning leaders of the Australian Muslim community. MuslimVillage.com is aware that Islamic community leaders will begin lobbying to block Wilders' visit to Australia once a new government is hopefully formed in the coming days.
If he is banned from entering it won't be the first time. Wilders was previously refused entry into Britain in 2009 on security grounds.
RELATED:
Anti-islam Dutch MP heading for Australia
Listen to recording of Sheikh Feiz's Wilders comments
Watch the SBS Dateline Interview here: http://player.sbs.com.au/naca/#/naca/dateline/Latest/playlist/Mr-Controversial/