Going "green" for Ramadan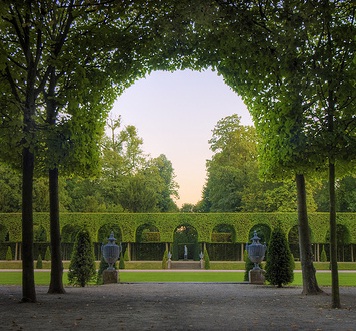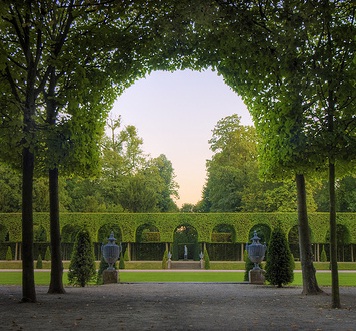 Sept 2 2010
JERUSALEM  – When Mohammad Rabah prays during the holy month of Ramadan, he makes a special effort to conserve water during ritual purifications.
When his family breaks the monthlong sunrise-to-sunset fast, Rabah tries to consume healthy food grown close to his home in the northern Israeli town of Um El Fahem.
Rabah, the director of his region's environmental equality unit for the Arab sector, aspires to live the way he asks others to live: mindful of the environment.
In 2008, with help from the Israeli government, Rabah organized a conference aimed at helping imams — Muslim spiritual leaders — improve the environment in their communities.
Rabah created and distributed educational materials, including CDs with quotes from the Quran, Islam's holiest book, which underscore the importance of moderation, conservation and environmentalism. The imams, in turn, shared the materials with their faithful.
The initiative has expanded into monthly meetings, and just before Ramadan began this August nearly 80 imams gathered to discuss how best to maximize environmental responsibility during this holiest of Muslim holidays.
During the past two or three years, Muslim environmental activists in many parts of the world have made a concerted effort to encourage their fellow Muslims to embrace "green" practices, especially during Ramadan.
Like Catholics who forgo gas-guzzling vehicles during Lent, and Jews who use sustainable products while cleaning for Passover, Muslims are promoting ways to be kind to the environment, just as the Quran commands.
Muslim texts overflow with phrases that resonate with environmentalists.
"The Quran tells Muslims to `eat and drink, but waste not by excess,"' Rabah said, "and the Prophet Mohammed said it is forbidden to waste water while doing `wudu' — the Islamic ritual ablution — `even if one lives near a river."'
Even so, the modern-day emphasis on "greening" Ramadan is quite new, said Arwa Aburawa, an England-based journalist and blogger who specializes in Muslim environmentalism.
"The fact that there is an entire month dedicated to moderation and limiting waste is a pretty amazing thing, and its green principles are hard to ignore: eat less, waste less and remember those who are less fortunate than ourselves. These principles are at the center of the green movement."
While moderation is at the very core of Ramadan, "there are probably a lot of Muslims out there who are living greener lives during Ramadan but who don't necessarily make the link" between their religious observance and mainstream environmentalism," Aburawa said.
What's new, Aburawa noted, "is that a younger generation of Muslims are recognizing that link and are articulating it a lot clearer to the wider green community."
In Chicago, Muslims of all ages have welcomed the realization that Ramadan and environmental responsibility go hand-in-hand.
In 2009, the Council of Islamic Organizations of Greater Chicago launched a `green Ramadan' campaign among its 63 member organizations. This year, the council published a "Green Ramadan Resource Pack" that includes suggestions on how to use earth-friendly paper products, save water and safely recycle appliances.
"Our lives are becoming full of excesses and indulgences," Zaher Sahloul, chairperson of the council, told reporters during the unveiling of the resource pack. "We use fasting in Ramadan to cap our eating, our drinking and our impulses, so why do we not use it to protect our planet?"
The response has been heartening, said Feras Abdelrahman, the council's youth and civic engagement coordinator. "About 15 of ourorganizations have so far formally adopted `green' practices during Ramadan."
The campaign encourages Muslims to prepare smaller portions of food to lessen waste, to consume less meat and to purchase locally harvested food whenever possible, not only to reduce their carbon footprint but also to support local farmers. It also urges the use of water filters instead of bottled water, and low-energy light bulbs and appliances, and to install recycling bins wherever people congregate.
Last year, several of the council's member organizations encouraged recycling, carpooling to and from the mosque, and utilized e-fliers instead of paper.
In a similar vein, the website www.islamic-relief.com offers tips for "ethical eating" during Ramadan that include a recommendation to buy meat from animals treated in a humane way; and fair-trade products through a trading partnership that offers farmers a fair price.
In Muslim towns and cities in Israel, Friends of the Earth Middle East will distribute fliers toward the end of Ramadan next month (Sept.) asking Muslims to discard animal carcasses at specially prepared dump sites so the bones can be disposed of properly, and in order to minimize odors and the risk of disease, said Gidon Bromberg, the organization's director.
Taleb Al-Harithi, a Palestinian environmentalist and director of the Palestine Peace Society, said the Middle East, with its scarce natural resources and strong religious faith, is the ideal place to apply religious principles to safeguard the planet.
"In Egypt, in the time of the pharaohs, it was a sin to spit into the Nile. Even if 99 percent of the people do good for the environment, and only 1 percent does bad, the environment is tainted," Al-Harithi said.